Jawatan Kosong Frontend Developer di [SYARIKAT]
KETERANGAN JAWATAN KOSONG
Responsibilities & Duties:  
To develop SaaS application for financial, payment or related industries.  
Build Standard Application, Single Page Applications (SPA) and Progressive Web Application (PWA).  
Develop attractive responsive web frontends based on wireframes and visual designs.  
Provide technical analysis and post-implementation support to clients on technical issues.  Deliver high quality technical solutions to meet the business requirements  
Communicate effectively with other members of the team, adapting your communication to suit the needs of the audience  
Ensure software quality standards used within the team are maintained or improved  
Challenge the status quo (technologies and/or processes) to help improve delivery within the team  
Create solutions to meet product/customer requirements in a way that enables the team to produce high quality software at pace  
Ensure that appropriate levels of documentation are maintained to ensure efficient on-boarding of new team members 
Implement best practices in web development to ensure the highest levels of usability, accessibility, and performance as well as scalability. 
Able to contribute to the evolution of our front-end architecture and design patterns. 
Troubleshoot and debug issues reported by users or identified through testing and providing necessary fixes if any. 
Job Requirements:  
Proficient in any one of these Frontend Framework, Node.JS, Angular.JS, React.JS and VUE 
2 years working experience in agile/scrum environments and a good understanding of Service oriented architecture and CI/CD practices  
HTML5, CSS 3.0, TypeScript  
Familiar with popular UI components and design frameworks like Google Material Design, Ant Design.  
Good in React, Vue, Angular, Node, JQuery, Typescript skill 
Knowledge of version control systems and front-end build tools such as webpack 
Maklumat Tambahan Jawatan Kosong
Tahap Pekerjaan : Senior Executive
Kelayakan : Computer/Information Technology, IT-Software
Pengalaman Kerja : 2 years
Jenis Kerja : Full-Time
Pengkhususan Kerja : Computer/Information Technology, IT-Software / 508, 191
Maklumat Syarikat Majikan, [SYARIKAT]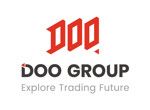 Doo Group was established in 2014 and is now headquartered in Singapore. After years of development, Doo Group has become a financial services group with financial technology as its core. With multiple sub-brands such as Doo Clearing, Doo Financial, Doo Prime, FinPoints, and more, Doo Group is committed to provide trading and asset management services for over 20,000 financial products such as Securities, Futures, Forex, CFDs and Funds to global individual and institutional clients.Doo Group Official Website: https://www.doogroup.com
Doo Clearing is a brand designed to provide liquidity and clearing services for financial products such as Securities, Futures, Forex, CFDs, and Funds for institutional and professional clients. By the virtue of powerful clearing systems put forward by Doo Tech, Doo Clearing currently serves over 300 brokers, brokers-dealers, registered investment advisors, fund managers, and family offices.Doo Clearing Official Website: https://www.dooclearing.com
Doo Financial is an online brokerage brand offering global Securities, Futures, Forex, CFDs, and Funds trading under strict onshore regulatory framework. Our goal is to provide one-stop global investment, financial trading and asset management services for high-net-worth clients seeking stable returns with low risk.Doo Financial Official Website: https://www.doofinancial.com
Doo Prime is an online brokerage brand that CFDs on global securities, futures, forex, commodities, stock indices and funds. Benefiting from the liberal regulatory regime of offshore financial centers, Doo Prime collaborates with Doo Financial and Doo Clearing, offering global clients more diversified trading products alongside competitive trading costs and higher trading leverage.Doo Prime Official Website: https://www.dooprime.com
FinPoints, a software technology provider for the financial industry, has invested millions of dollars in research and development each year in a number of self-developed, cutting-edge broker front-, middle- and back-office systems, such as InTrade, a client web and mobile trading terminal; Outrade, a social trading system; BrokerForce, a broker middle- and back-office system; Price Cloud, a quoting system; and Clearing Cloud, a clearing system. FinPoints is also an authorized market data vendor for the Chicago Board Options Exchange, the Hong Kong Stock Exchange, MorningStar and Refinitiv. FinPoint has data centers in Equinix HK2, LD5 and NY5, with dedicated direct connections to multiple public cloud facilities and providers. This robust infrastructure and technology is the foundation that supports the daily operations and rapid growth of Doo Group. 
Doo Group entities are strictly regulated by many top global financial regulators, including the United States Securities and Exchange Commission (SEC) and Financial Industry Regulatory Authority (FINRA), United Kingdom Financial Conduct Authority (FCA), the Australian Securities and Investments Commission (ASIC), the Seychelles Financial Services Authority (FSA), Mauritius Financial Services Commission (FSC), and the Vanuatu Financial Services Commission (FSC), with operating centres in Dallas, London, Sydney, Singapore, Hong Kong, Dubai, Kuala Lumpur and other regions. Doo Group's mission is to provide clients with safe, reliable, professional, as well as convenient trading and asset management services. We are committed to becoming a leading global financial services group with financial technology as its core.
Maklumat Tambahan Syarikat [SYARIKAT]
Saiz Syarikat : 501 – 1000 Employees
Masa Pemprosesan Permohonan : 8 days
Industri : Stockbroking/Securities
Elaun dan Lain-lain : Dental, Miscellaneous allowance, Medical, Regular hours, Mondays – Fridays, Casual (e.g. T-shirts)
Lokasi : Kuala Lumpur