Jawatan Kosong Architectural Clerk-Of-Works di [SYARIKAT]
KETERANGAN JAWATAN KOSONG
Seniwisma Architect Engineer Sdn Bhd ("Seniwisma") share a passion for its architectural and engineering services and team spirit. The company enjoys success from its works. All of our employees see themselves as part of a huge team, united by our company cultures, goals, conviction and the passion for our consultancy works that enable us to offer attractive services and products to our clients.
Seniwisma has developed in just a few decades into one of the leading consultancy companies. Every quality has its price. Above all, ours has a value. It is living values that make our company culture unique which has contributed to our employees being proud to work for us. The company provides a good working environment and it is suitable for candidates that are hunger for career growth in Architectural & Engineering services including Interior Designing works.
We practise a vibrant & energetic work culture.
We cultivate a learning culture within the company to improve each of our staff's knowledge.
We provide opportunities for career advancement within the company.
We offer lucrative remuneration packages to successful candidates.
We conduct many training programs to enable you to upskill and re-skill
We care for your wellness and health.
We provide a safe and healthy working environment
We care for our employees
Job Description
The following outlines your job objectives and responsibilities:
Your primary objective is in maintaining and enhancing good workmanship and quality finished products, smooth implementation and timely completion of all works in line with the project's goals and specifications and having good records of all the works under your care.
Carry out all inspection and supervision works as depicted in the construction drawings and contract document. Good engineering practice shall be the norm. If in doubt you shall refer the matter to the Engineer and/or Architect for direction.
Check the contract documents for discrepancies and familiarization of works requirements.
Report to the Architect/Engineer on discrepancies, anomalies and site/works constraints.
Inspect in detail, and check, measure as necessary, every part of the work, and usually, as each day's work is carried out.
Interpret to the Contractor's staff, all phases of the work, all details from drawings, all specification clauses, and all architect's or consultant's instruction of any kind. If you are unclear, do not assume. Direct the contractor to raise a query to the S.O for clarification.
Always carry out thorough checks on contractor's setting out works as per drawings and specifications. 
To prepare and keep a fairly detailed daily field report (site diary). You should consult the project consultants on any specific requirements and format to be recorded. The daily report shall be logged into a bounded book and an error entry shall be crossed with the reason attached to it. No liquid paper eraser or bold cancellation shall be used.
Provide standing supervision of critical works, such as piling, concreting, in-situ tests etc,  so as to ensure the accomplishment of the required quantities and quality control. 
General supervision of non-critical architectural, structural, civil and M&E works so as to ensure the compliance with specification and drawings. 
Maintaining a quality control on all materials and workmanship by ensuring the execution of tests and random sampling as required by the contract. You shall log all such quality assurance and control including any monitoring and control you have carried out in a separate QA/QC Book and shall be presented to the Project Consultants as and when directed to do so.
Bring to the project consultants' attention and submit list of defective works as and when detected. Any verbal conversation with the contractor with regards to this shall be noted in the daily field report.
Maintaining and updating records of unattended defective works by the contractor and you shall bring up the matter to the Project Consultants for further action and/or appropriate direction.
Receive executing instruction from the Project Consultants and act on it expeditiously and accordingly. If in doubt always refer the matter to the Architect for final directive(s).
To attend meetings when required/directed.
Attend to any other duties that may be assigned to you from time to time by the Project Consultants.
Recommend to the Project Consultants any measures which you consider to be in the best interest of the work and particularly measures to avoid delays and faults.
To advise the contractor's site representatives as soon as possible of any material or workmanship which does not comply with the requirements of the contract or is otherwise unsatisfactory. Confirm this advice in writing and when appropriate, request written direction from Project Consultants. 
To be a member of the site Safety & Health And Environment Committee.
In addition to the above, you are required to perform the following (if required):- (a) Verify the setting out of the works. (b) Assist in the measurement of variations.(c) Verify progress claims for contractor's payment applications.(d) Supply quantitative information relating to progress payments.(e) Make site sketches and drawings to illustrate reports to the Project Consultants.
To hand over all quality records to Project Consultants for safe keeping upon completion of project.
Liaising and coordinating with Client's Township Customer Department 
Maklumat Tambahan Jawatan Kosong
Tahap Pekerjaan : Junior Executive
Kelayakan : Building/Construction, Civil/Construction
Pengalaman Kerja : 3 years
Jenis Kerja : Contract
Pengkhususan Kerja : Building/Construction, Civil/Construction / 511, 184
Maklumat Syarikat Majikan, [SYARIKAT]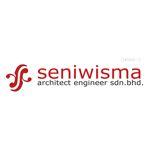 We are a multi-disciplinary consultancy-based company that provides quality Architectural and Engineering services of professional quality. Our work currently is mainly confined to the Klang valley but in our expansion plan, we have secured works that span from Nilai to Ipoh. Our clients range from renowned top 10 listed developers, International companies to Government bodies. The current on-going works include residential developments, high rise apartments, commercial buildings, A&A works and special projects. We are reputable for dedicated, committed and timely-handling of projects with a personal touch.
Maklumat Tambahan Syarikat [SYARIKAT]
Saiz Syarikat : 1 – 50 Employees
Masa Pemprosesan Permohonan : 16 days
Industri : Architectural Services / Interior Designing
Elaun dan Lain-lain : Business (e.g. Shirts), EPF & SOCSO and payouts, Mondays to Saturdays
Lokasi : Shah Alam/Subang