Jawatan Kosong Property Agent | Real Estate Agent | 房地产经纪 di [SYARIKAT]
KETERANGAN JAWATAN KOSONG
If you're looking forward to level up your existing income or you wanted to try something different or you were somewhere stuck with your career pathway, we are now offering an opportunity for you to grab! Seeking to improve your lifestyle, we have a ready platform and we are ready to guide you through to achieve targets together!
New to real estate career? No worries, proven strategies getting newbies to perform within a month!
We do provide :
-Marketing Cost Subsidise ( To continue keep growing at this career at 0 cost ! )
-Senior Close Sales Support ( Senior assist to close sales from the start, you are not alone ! )
-1 to 1 Training ( Train until you can master the skill , leave no one behind ! )
Job Description
We are here to grow as a team together and sky is our limit
Rookie sales typically earns RM90,000 per annum where as performing seniors are able to make at least RM200,000 per annum
This platform enables you to groom yourself to become a leader and enjoy at least RM80,000 passive income on each year.
Job Responsibilities
Communication and calling skills
Market study / competitors analysis
Sales and closing presentation
Administration and documentation for property related matter
Analytical thinking and problem solving
Benefits
Commission from RM6,000 to RM30,000 per unit 高佣金收入
Premium Watch Incentive 名牌手表奖励
Oversea Trips 海外旅游奖励
Macbook & iPhone Rewards 手提电脑/手机奖励
Special Passive Income 被动收入
We provide 公司提供:
Professional 1 to 1 training 线上,线下培训
Property investment knowledge 房产投资攻略
Property knowledge 房产知识
Law knowledge 法律知识
Loan knowledge 房贷知识
Negotiation skills 谈判技巧
Property management knowledge 产业管理   
Internet marketing knowledge 网络销售   
Telemarketing knowledge 电话销售   
Flexible working hours 工作时间自由
Marketing Cost Subsidise 广告费津贴
Remarks
Full Time Only
Sales & Marketing Experience Is An Added Advantage
Energetic with Good Vibes & Communication Skills
Possess Own Transport.
We are looking for outstanding sales and marketing representatives with 1 year of experience in sales to join our 100% committed group of achievers ! 
Fresh graduates who are self motivated are welcome to apply too!
Kick start your real estate career with us!
Let's join our growing team together with our rising stars now!
Please submit your application via Jobstreet and our team will get back to you with your application in a week's time !
Maklumat Tambahan Jawatan Kosong
Tahap Pekerjaan : Entry Level
Kelayakan : Building/Construction, Property/Real Estate
Pengalaman Kerja :
Jenis Kerja : Full-Time
Pengkhususan Kerja : Building/Construction, Property/Real Estate / 511, 150
Maklumat Syarikat Majikan, [SYARIKAT]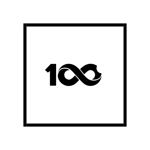 Alongside with our business expansion we are looking to incorporate with more talented and passionate talents to join our family. We are looking forward to grow together as a team and you're welcomed to apply with or without experiences!
As per mentioned earlier on this post, a good attitude is what we seek within talents before we take them into consideration. With the experiences that our management team has, we strongly believe that with the right attitude and working smart, you can be the next top performing talent in our family too!
https://www.facebook.com/team100my
https://www.instagram.com/team100my
https://www.team100my.com
Maklumat Tambahan Syarikat [SYARIKAT]
Saiz Syarikat : 1 – 50 Employees
Masa Pemprosesan Permohonan : 8 days
Industri : Property / Real Estate
Elaun dan Lain-lain : Medical, Sports (e.g. Gym), Parking, Regular hours, Mondays – Fridays, Business (e.g. Shirts), Incentive, Awards, Rewards, Advancement
Lokasi : Shah Alam/Subang