Jawatan Kosong General Clerk (普通书记) di [SYARIKAT]
KETERANGAN JAWATAN KOSONG
Job Description
Candidate must possess at least SPM/Diploma/Advanced/Higher/Graduate Diploma in Business Studies/Administration/Management or equivalent.
Required language(s): Mandarin, English, Bahasa Malaysia
Required Skill(s): Autocount,Microsoft Office,Excel,Word,Powerpoint
Mandarin Speaking are advantage.
Preferably 1 year(s) of working experience in the related field is a bonus.
Fresh graduate are encourage to apply.
Preferably to have passionate in management.
Able to work as a team. Able to communicate and coordinate as a team.
Patient, Responsible and Enthusiasm.
Preferably live nearby our company (Skudai area) are advantage.
Job Scope:
Perform general administrative and clerical works.
Assist superior to handle office administrative task, modify and translate documents.
To ensure all documents are properly filed.
Assist superior to handle emails, incoming calls, record customer inquiries, company's customer service works, paperwork etc.
Assist superior in handling the quotation of the company's customers and learn the works of valuation calculation.
Assist the supervisor in handling work relationships with customers and suppliers.
Assist supervisor to process inventory and achieve zero management of dynamic inventory.
Responsible for recording worker attendance.
To complete all the work or urgent task assigned by superior.
Maklumat Tambahan Jawatan Kosong
Tahap Pekerjaan : Entry Level
Kelayakan : Admin/Human Resources, Clerical/Administrative Support
Pengalaman Kerja : 1 year
Jenis Kerja : Full-Time
Pengkhususan Kerja : Admin/Human Resources, Clerical/Administrative Support / 502, 133
Maklumat Syarikat Majikan, [SYARIKAT]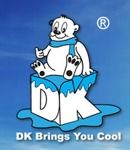 Double K Air-Conditioning & Engineering Sdn. Bhd. has been in service since 2006, first as a sole proprietor and then registered as a private limited company in 2009. Strategically based in Johor Bahru within the Iskandar Economic Zone, the company has been providing air conditioning to the public for many years, offering the best in quality and the best services.
We provide quality manufactured air conditioning systems for large-scale projects as well as large residential and business solutions. We have proven ourselves as a trusted and reliable working partners of developers with the largest projects and impressed them with the work ethic to get the job done in a timely manner.
Our team is full of qualified personnel that are properly vetted to assure us of their experience, technological know-how and good work ethic before they join. We make it a job requirement for the team to work closely with our customers to make sure the job gets done right without delays or issues besides meeting customers' expectations. We've earned a reputation for quality workmanship and a work ethic that is beyond the expected.
We have been achieved in Construction Industry Development Board Malaysia (CIDB) in grade registered:G7. We also under registered with Quality Management System of ISO 9001:2015 in project management for installation of air conditioning systems for major project to provide 'BEST IN CLASS' quality and services, by supplying products and services of a consistently high quality and on time delivery to our value customers towards achieve ongoing customer satisfaction. Besides that, we also awarded Asia Pacific TOP Excellence Brand Committee in year 2016 till 2018.
We've also had good reputation for our compliance with safety regulations and operation guidelines in Occupational Health and Safety Management System of ISO 45001:2018 to implement OHS policy. This international standard provide high quality safety for workplaces & employees to create safer working condition. This is just one of the reasons Double K Air-Conditioning & Engineering Sdn. Bhd. is selected to work with larger property developers in the area, and keep those developers coming back to Double K for more large-scale projects.
From the time the project is awarded to Double K, we will make sure that we understand the requirements and will use our knowledgeable resources to get the job done perfectly from the planning stage through to the completion stage.
Maklumat Tambahan Syarikat [SYARIKAT]
Saiz Syarikat : 51 – 200 Employees
Masa Pemprosesan Permohonan : 30 days
Industri : Electrical & Electronics
Elaun dan Lain-lain : Business (e.g. Shirts)
Lokasi : Johor Bahru